OCEAN RESORTS MANAGEMENT
By Carolyn Leaman (2008)
NORTON FIELD JR. – MANAGER OF OCEAN RESORTS CO-OP, INC.. 1988--2012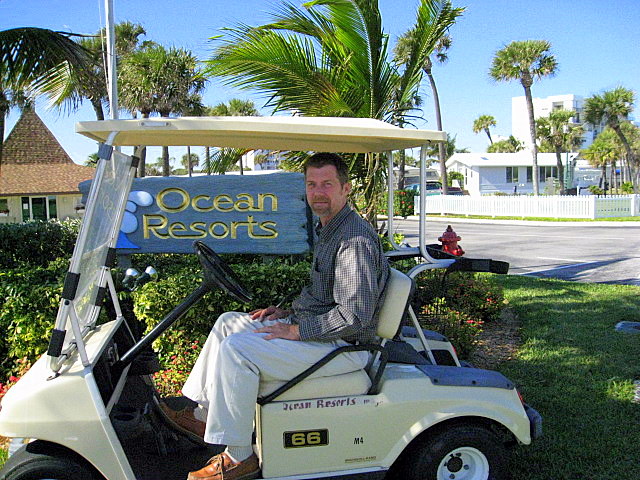 Twenty years ago, in 1988, a young man in his 20's came to work for what was, a run down, and disorganized Ocean Resorts. That man was Norton P. Field Jr. who worked as a general manager for Omniserv out of Vero Beach. As a manager in this company it was his job to help improve a particular association, by first, analyzing and then hiring managers and maintenance people to properly run the association. He came to O.R. to do just that. At that time he planned on, at the most, 3 months to accomplish this chore, before moving on to another assignment.

However, once the Ocean Resorts' Board of Directors saw the results of Norton's management skill, they succeeded in recruiting him as the permanent licensed Community Association Manager (CAM) of the park. That BOD consisted of: Shirley Burlingham, Ida Smith, Harvey Shaw, Paul Perrotta, Wolfram Fechner, Jack Davis and Phil Cassen. Harvey Shaw was president.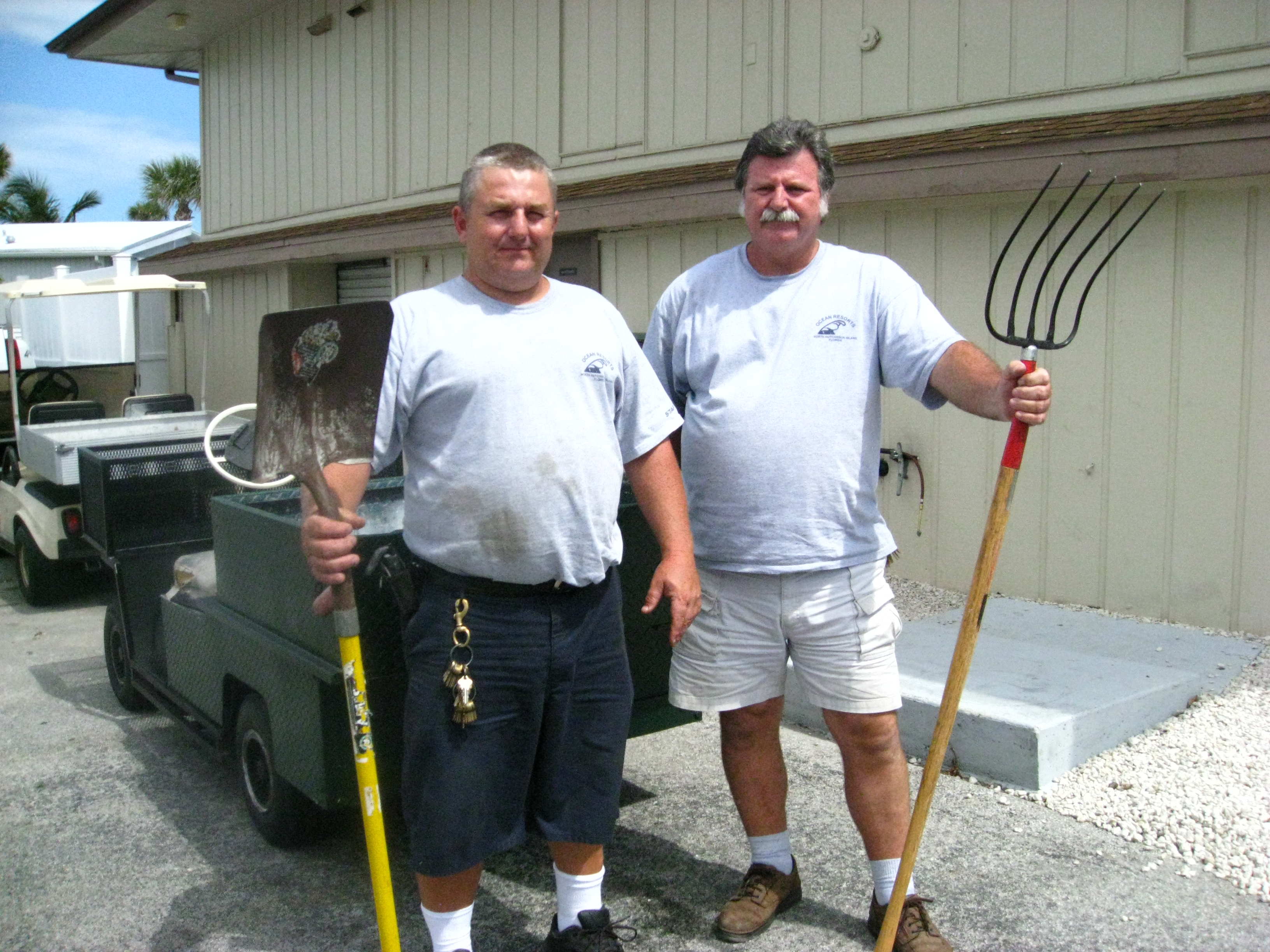 O.R. had ten employees when Omniserv was hired. There were five employees in the store, including the manager and bookkeeper, a maintenance manager and 4 maintenance employees. The grounds were in bad shape with knee high grass. Unfortunately, all grass cutting equipment was in disrepair. Consequently, Norton hired Daren Meyers as Maintenance Supervisor. Daren had worked for Norton at Omniserve and was an on-site manager at Rio Mar Sands. Daren later hired Tim Caudill. See photo L/R Daren Meyers and Tim Caudill.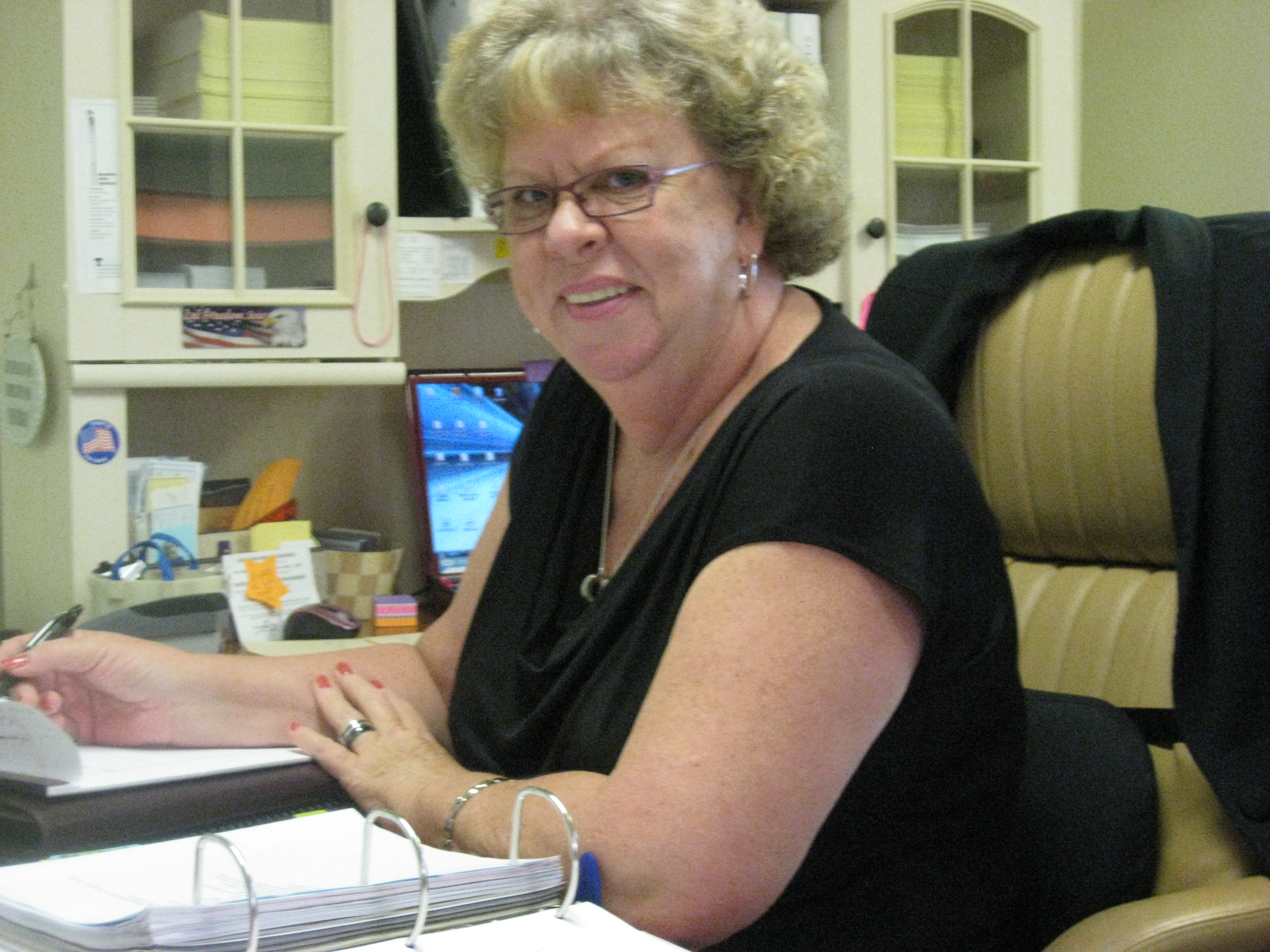 A year later Norton enticed Ann Marie Lester (See Photo R) to join the team as Office Administrator. She also had worked at Omniserv. When Norton was asked what he was most proud of in the 20 years he has been manager he replied, "putting together a great team". "They are interchangeable, reliable people with integrity … "Typical managers stay at one company four years, yet they have been here nearly 20."

Office Adm 1989-2013
When pressed to list further achievements, Norton said that the accomplishment of lot lines was a source of pride. Volunteers, who would respond when someone wanted to plant shrubs, originally set lot lines. This became increasingly more difficult for them to do. Consequently, Norton took over until the county required sealed plot plans. In 1989 St Lucie County put together an Ad Hoc Committee, consisting of two representatives each from O.R., Nettles Island, Holiday Out and Venture III campgrounds. As a result Draft Ordinance 8909 was drawn specifying set backs and requirements for each of the campgrounds. In other words this committee decided while working with their individual BOD, what individual parks would allow owners to do.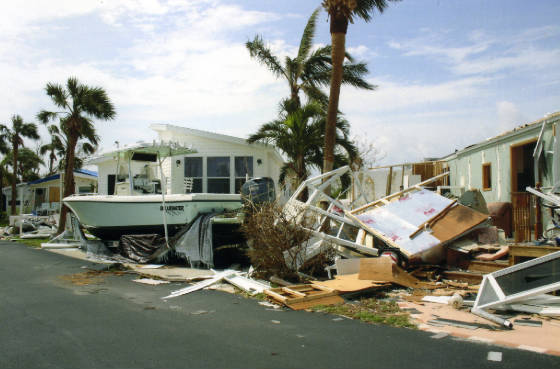 The most memorable event, however, Norton has witnessed, during his tenure at our park, was the twin hurricanes of 2004 – Frances and Jeanne. After the storm, he was allowed in the park for just a short period of time. It was so full of debris he had to park on AlA and walk into the park in order to check out the damage. Norton said he had never before witnessed the destruction he saw after these hurricanes.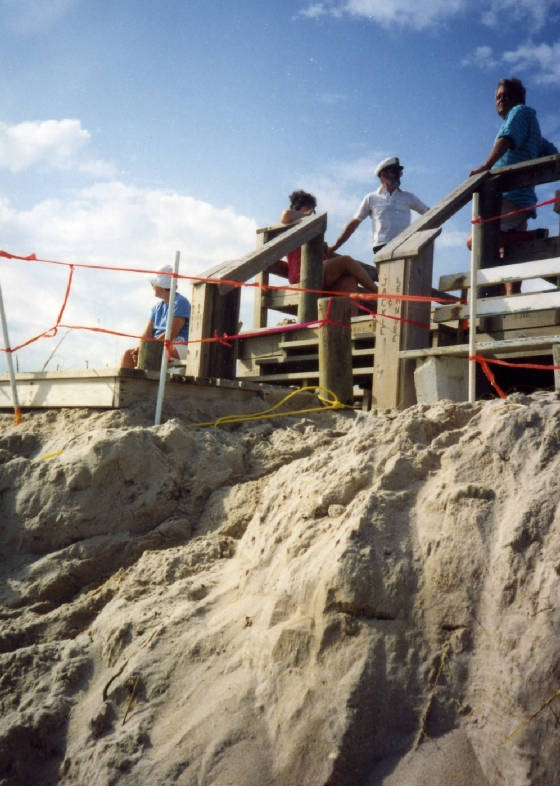 Another happening that sticks out in Norton's mind is a Nor'easter, which hit and our beach lost 8' of sand. Usually during storms, we get additional sand as evidenced by the fact that probably 6 steps from our boardwalk are buried in the sand, as a result of various storms.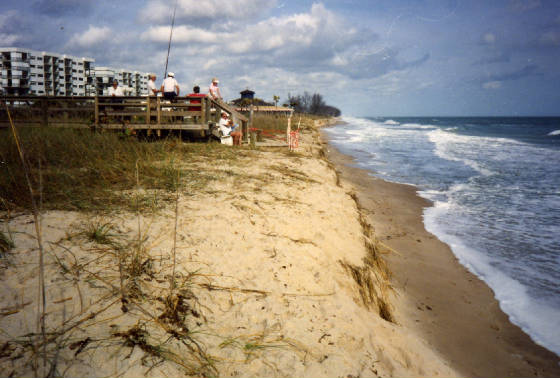 When one works as a manager, dealing with all kinds of people, many memorable events occur – some serious and others humorous. One of the manager's most memorable events has been the 1994 invasion of the Cuban raft people. He said, "It's unbelievable what people would do to get to this country." Within a three-week period five separate rafts washed up on our beach. The rafts would be tied together and before landing the ties would be severed so that they all would not land together and perhaps all be caught together. A few of these people stopped at the O.R. store we had at that time, buying food and drink. The employees did not know they had landed on rafts."
"One of the most impressive things to him about O.R. is its volunteerism. This is what makes O. R. unique," says Field. Working with people, along with the serious and trying problems to handle, Norton has also been treated to many humorous events. One that stands out in his mind was brought on by the fact that over 70% of the owners at O.R., 12 or 13 years ago, rented their properties. The tenants invariably would forget to put the sewer caps back on, and unfortunately, critters would then crawl into the pipes. One morning about 7:30 a.m. a woman came running up to Norton, still in her housecoat, screaming, "I sat on my toilet and a crab bit me." Norton was embarrassed, she was crying, but looking back on the event it was hilarious.

The final question asked of Field was, "what challenges do you believe you as O.R. manager face in the future?" Norton replied, "Staying on top of maintenance, up-grading and maintaining utilities will be the most important challenges we – management and residents -- will face."

Many thought that the greatest challenge facing Ocean Resorts in the future would be replacing the most effective management team as they approached retirement year. However, several months after the BOD election in 2013, sufficient discord caused the Manager to resign, followed later by the Office Administrator. Ocean Resorts operated on a "makeshift" management basis, managerless for prolonged periods until The Continental Group was contracted at the end of the year to undertake Ocean Resorts' management and brought in Gary Crosby as the new manager. However, no management firm had the experience to undertake management of a co-operative operating a small city with its extensive recreational facilities, road system sanitary sewer system, water system electrical grid, security requirements, etc. Then there was a learning curve for both the new management and the Ocean Resorts Board of Directors in operating effectively under the new arrangement.
Gary Crosby retired after a year and the Management firm assigned David Shelstad. When unsurmountable issues developed with the management firm, Mr. Shelstad was hired directly by the Co-OP as it reverted to self management. The CO-OP will face a management issue within several years when he retires.