FENCE REPLACEMENT -- 2005
After the hurricane devastation of 2004, Jim Dittmar headed a volunteer group to install new fencing along the front of the park. Later, he supervised a group to install fencing around our swimming pool. The photos chronicle this event. Some of the women helped the project along by providing sandwiches, drinks, and encouragement.
Fencing Photos along the front of Ocean Resorts Co-op, Inc. -- 2005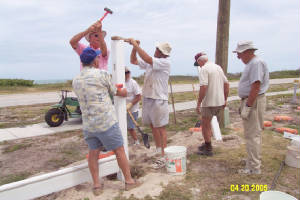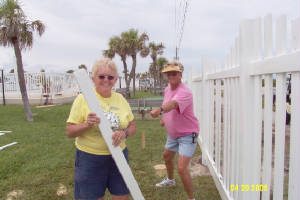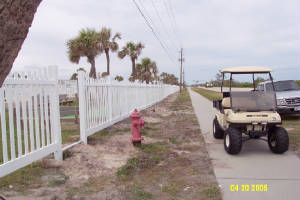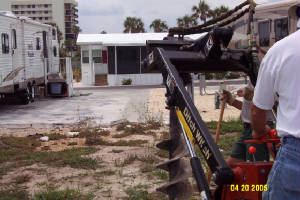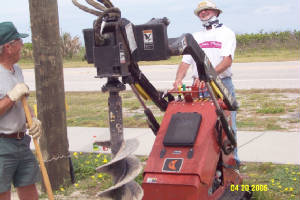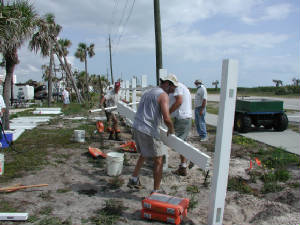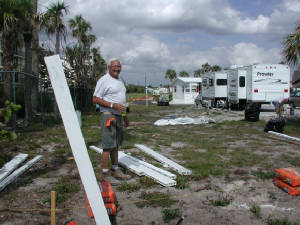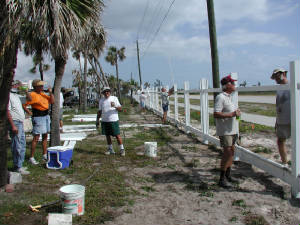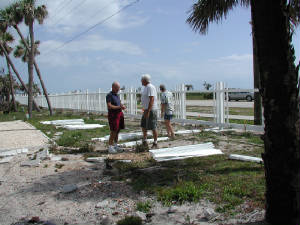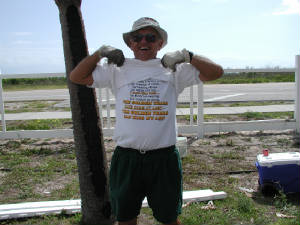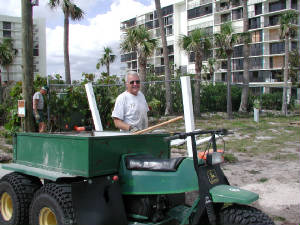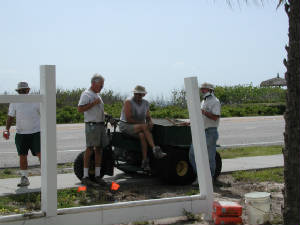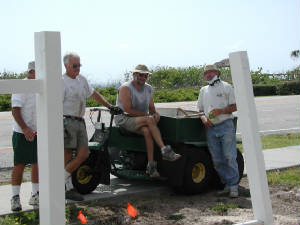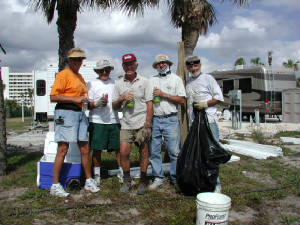 Note Len Zitz with brace around his neck which he had broken when he fell from a ladder at home.
SWIMMING POOL FENCE REPLACEMENT