This is a recolection of the evolution of Ocean Resorts as experienced and written by Claudia and Harry Woodhouse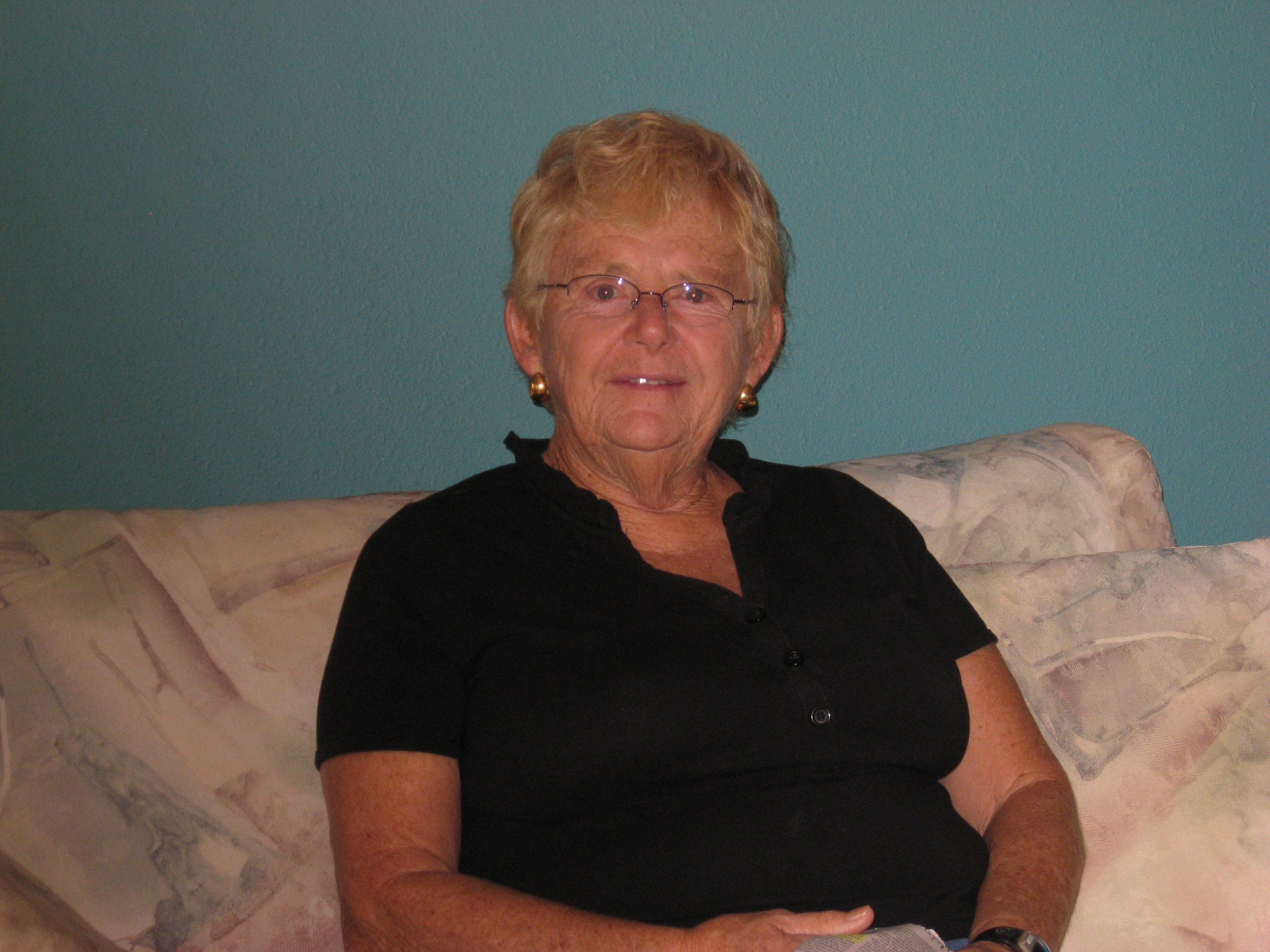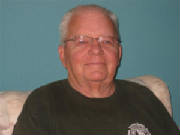 IN APRIL OF 1982 WE PURCHASED A "DRIVEWAY" ON SEA ANCHOR DRIVE IN OCEAN RESORTS. AT THAT TIME THOSE WHO FINANCED THEIR PURCHASE WERE OFFERED LOANS AT THIRTEEN (13%) INTEREST. WE RETURNED IN JULY OF 1982 WITH A TRAILER TO OCCUPY OUR SITE. UPON ENTERING THE COMPLEX WE FOUND THE GRASS AND WEEDS WERE OVER A FOOT HIGH, BUILDINGS WERE IN DISREPAIR, WATER PRESSURE WAS VERY LOW., ELECTRICITY WAS SPORADIC WITH MANY OUTAGES, AND FOUL ODORS WERE EMITTED FROM THE WATER AND SEWAGE 'PACKAGE PLANT' JUST SOUTH OF THE CAMPGROUND. THERE WERE TWO TV CHANNELS OF VERY POOR QUALITY EMINATING FROM A TALL ANTENNA MOUNTED ON THE BACK OF THE STORE. OCEAN RESORTS WOULD MOVE YOUR TRAILER TO AND FROM A STORAGE AREA FOR $15. THE PARK RENTED YOUR SITE FOR A COMMISSION OF 20%. UNFORTUNATELY THE SITES WERE RARELY RENTED AND WHEN THEY WERE RENTED SOMETIMES THE RENT FAILED TO REACH THE OWNERS. WHEN WE ATTENDED OUR FIRST BOARD MEETING, THE PRESIDENT ANNOUNCED NO ONE WAS AUTHORIZED TO TALK, AND THE MAIN SUBJECT WAS PLACING A FENCE BETWEEN THE SEA WALL AND THE HOUSES ON THE INDIAN RIVER. DURING THE EARLY DAYS MANY BOARD MEMBERS RESIGNED. THE MANAGER LIVED ON SITE IN A TRAILER AND DAILY MEETINGS WERE HELD IN A BOARD MEMBERS TRAILER. "JOE THE MANAGER" WOULD DO ANYTHING FOR A FEE SUCH AS APPROVE 220 VOLT APPLIANCES THAT WERE AGAINST THE RULES AND OVERTAXED OUR ELECTRICAL SYSTEM. JOE EVEN MOVED ELECTRICAL METERS TO ENLARGE LOTS. THE FLORIDA POWER AND LIGHT COMPANY OFFERED TO TAKE OVER OUR ENTIRE ELECTRICAL SYSTEM INCLUDING ALL THE HARDWARE, WIRING AND METER READING FOR A FEE OF $650 TO $900 A UNIT. WHEN THAT WAS REJECTED BY THE UNIT OWNERS, MOST BOARD MEMBERS RESIGNED
EVENTUALLY RESPONSIBLE UNIT OWNERS RAN FOR THE BOARD AND WERE ABLE TO MOVE IN A POSITIVE DIRECTION. THIS LED TO THE GAINING OF NORTON FIELD, AS GENERAL MANAGER, DAREN MEYERS AS MAINTENANCE MANAGER ASSISTED BY TIM CAULHILL, AND ANN MARIE LESTER ASSUMING ACCOUNTING DUTIES. IMMEDIATELY NORTON AND HIS STAFF WERE ABLE TO CORRECT NUMEROUS OPERATIONAL FAULTS. DAREN TOOK CHARGE OF ALL UTILITIES AND WAS ABLE TO PINPOINT ELECTRICAL BURNOUTS WHICH WERE EVEN DESTROYING UNIT OWNERS APPLIANCES SUCH AS TVS. ANN MARIE WORKED UNTOLD HOURS WITH OUR TREASURER TO ESTABLISH A COMPUTER SYSTEM USING THE 'PEACH TREE COMPUTER' SYSTEM. ONE IMMEDIATE PROBLEM WAS THAT BRYN MAWR HAD KEPT FEES ARTIFICIALLY LOW AND PROVIDED FREE WATER IN ORDER INCREASE SALES. ONCE THEY WERE OUT OF THE PICTURE REALITY SET IN.
ORIGINALLY THE COOPERATIVE WAS TAXED AS AN ENTITY AND WE DID NOT PAY ANY INDIVIDUAL COUNT PROPERTY TAXES. FOR SOME UNKNOWN REASON A SHAREHOLDER APPLIED FOR A HOMESTEAD EXEMPTION EVEN THOUGH THEY WEREN'T PAYING ANY REAL ESTATE TAXES. THEREAFTER THE COUNTY DECIDED WE SHOULD BE TAXED INDIVIDUALLY ON EACH LOT. THE COUNTY ALSO REQUIRING EACH UNIT TO HAVE AT LEAST 1500 SQUARE FEET IN ORDER TO COMPLY WITH COUNTY REQUIREMENTS PARTS OF THE ROAD WERE REMOVED FROM THE FRONTS OF SITES UNDER 1500 FEET TO GAIN THE FOOTAGE TO COMPLY WITH COUNTY LAWS. AS UNIT OWNERS WERE PURCHASING LARGER MORE STATIONARY UNITS, LOT LINES BECAME MORE IMPORTANT. OUR ORIGINAL LOT LINE COMMITTEE HAD MEASURED IN SUCH A WAY THAT SOME UNIT OWNERS WOULD NOT HAVE A VALID LOT UNDER THE COUNTY RULES. THIS CAUSED THE BOARD TO HAVE NORTON, WITH TIM'S ASSISTANCE, MEASURE ALL LOTS AND ADJUST LINES SO THAT ALL WOULD BE VALID LOTS. IT WAS A LONG TEDIOUS JOB AND CAUSED MUCH UNHAPPINESS BY THOSE WHO LOST SOME GROUND. THE COUNTY BECAME MORE INVOLYED DUE TO MISTAKES MADE AT NETTLES ISLAND AND ELSEWHERE. THEY HAD APPROVED PLACEMENT OF UNITS WITHOUT KNOWING WHAT WAS ON THE NEXT LOT. IN SOME INSTANCES THIS RESULTED IN UNITS BEING ONLY TWO FEET APART. NORTON OBTAINED MEASUREMENTS FROM VENDORS FOR THE UNITS TO BE PLACED. ONE DAY A UNIT CAME IN LARGER THAN THE SIZE PROVIDED BY THE VENDOR. THAT'S WHEN THE BOARD DECIDED TO SHED RESPONSIBILITY AND REQUIRED UNIT OWNERS TO OBTAIN AN OFFICIAL PLOT PLAN PRIOR TO PLACMENT OF THEIR UNIT. THE PROFESSIONAL PROVIDING PLOT PLANS OFTEN CHARGED HIGH FEES AND SOMETIMES EITHER USED NORTON'S WORK OR BLAMED ANY MISTAKES ON NORTON.
THE COUNTY STEPPED IN AGAIN AND MANDATED SETBACKS AND CONFIGURATIONS. THEY ENVISIONED EACH LOT WOULD BE A PRE DETERMINED RECTANGLE. NO EXCEPTIONS. NORTON SUBMITTED PLOT PLAN AFTER PLOT PLAN APROVAL OF exceptions. FINALLY AFTER NORTON AND SOME BOARD MEMBERS MET SEVERAL TIMES WITH COUNTY OFFICIALS THEY AGREED WE HAD 69 SPECIAL SITUATION LOTS. WITHOUT THE HELP AND PERSISTANCE OF OUR STAFF AND BOARD, SIXTY NINE (69) UNIT OWNERS WOULD HAVE EXPERIENCED THEIR LOTS BECOMING WORTHLESS OR GREATLY DIMINISHED IN VALUE.
WATER AND SEWER SERVICE WAS ORIGINALLY SUPPLIED TO OCEAN RESORTS, THE BRYN MAWR CONDO AND THE RED TAIL HAWK INN (ULTIMATELY BECOMING PV MARTINS) BY A PACKAGE PLANT ON SITE, WHILE THE REMAINDER OF THE ISLAND WAS SERVICED BY NORTH HUTCHINSON WATER COMPANY. THE STATE STRONGLY ADVOCATED THAT NORTH HUTCHINSON WATER COMPANY MERGE WITH THE FT. PIERCE WATER CO AND THAT PACKAGE PLANTS BE ELIMINATED. WHEN THIS WAS DONE THEY OVERLOOKED OUR PACKAGE PLANT. WHEN BROUGHT TO THE ATTENTION OF THE AUTHORITIES THEY RULED ADDITIONAL ENGINEERING COSTS ETC. WOULD COST US $80,000. THE AUTHORITIES FINALLY RELENTED BUT SAID EACH UNIT WOULD HAVE TO PAY AN IMPACT FEE OF $3,000 TO $4,000 DOLLARS. FINALLY THE BOARD AND STAFF SAVED THE DAY BY CONVINCING THE COUNTY THAT WE WERE ALREADY ON A SYSTEM AND THERE SHOULDN'T BE NEW IMPACT. FT PIERCE WAS PUSHING TO ANNEX THE ISLAND SO THE CITY COULD ASSESS CITY TAXES. THE FT. PIERCE WATER COMPANY CHARGED A FLAT MONTHLY FEE FOR SEWAGE AND PER GALLON FEE FOR WATER. IT WAS SUBSTANTIALLY HIGHER THAN OUR OLD RATES. EVERY UNIT ON THE ISLAND PAYS THE SAME RATE. HOWEVER THEIR FEES ARE BILLED TO THE ASSOCIATION AND DOES NOT SHOW INDIVIDUALLY. WHEN WE WERE HOOKED TO THE NEW SYSTEM DAREN MYERS WAS EXTREMELY CONCERNED WHAT INCREASED PRESSURE WOULD DO TO OUR EXISTING CAMPGROUND PIPING... WHEN THE WATER WAS FINALLY HOOKED UP DAREN INCREASED THE PRESSURE GRADUALLY EACH DAY AND CONSTANTLY MONITORED FOR LEAKAGES. FORTUNATELY OUR REPAIRS WERE HELD TO A MINIMUM. ANN MARIE LESTER DEVELOPED INDIVIDUAL OWNER FEE APPROPIATE BILLING. THE WATER COMPANY REFUSED TO SERVICE OUR LIFT STATIONS. THIS WAS TRUE FOR THE CONDOS ALSO
AT ONE TIME WE HAD A GUARD AT THE GATE, A STORE AND A LOT RENTING SERVICE. AS LARGER SELF CONTAINED UNITS WERE INSTALLED STORE SALES DIMINISHED. VENDORS REFUSED TO DELIVER GOODS FOR SUCH A SMALL AMOUNT SO THE STAFF AND OTHERS BEGIN TO PURCHASE GOODS OUTSIDE TO STOCK THE STORE. THIS BECAME UNREALISTIC AND STORE SALES DIMINISHED. RENTALS ALSO ONCE PROVIDED INCOME BUT THEY DIMINISHED THE COST EVENTUALLY EXCEDED THE BENEFIT FOR THESE SERVICES SO THEY WERE EVENTUALLY ELIMINATED.
FLORIDA STATUTE 719 WAS PASSED TO PROTECT OWNERS AND RENTERS FROM ABUSES OF COOPERATIVE BUILDERS. THE EFFORT HAD MERIT BUT THE STATE HIRED EXPERTS TO ANSWER ANY QUESTIONS FROM ASSOCIATIONS, UNIT OWNERS, OR RENTERS. THEY SOON MADE MOUNTAINS OUT OF MOLE HOLES.THAT SOME CALLED "TURF PROTECTION". QUESTIONS OFTEN REQUIRED LONG INVESTIGATIONS AND COSTLY USE OF ACCOUNTANTS AND LAWYERS.
AFTER THE HURRICANE HIT OCEAN RESORTS WAS IN SHAMBLES WITH ROADS COMPLETELY BLOCKED, HUNDREDS OF HOMES DEVASTATED AND NO WATER, SEWER, OR ELECTRICITY. NORTON, ANN MARIE .DAREN, TIM, AND VOLUNTEER UNIT OWNERS SET UP HEADQUARTERS IN THE CLUB HOUSE. AS PEOPLE RETURNED DAREN AND TIM WOULD NOT RESTORE SERVICE UNTIL THEIR ELECTRICAL SYSTEM WAS INSPECTED TO PREVENT FIRES. THE CHAIN LINK FENCE ALONG A1A WAS DESTROYED. PICKUP TRUCKS WOULD PARK ALONG A1A AND TAKE ANY LOOSE ITEMS PLUS USABLE HOUSE PARTS. REPLACING THE CHAIN LINK FENCE WITH A NEW MORE DURABLE AND ECONOMICAL FENCE REQUIRED UNIT OWNERS VOTE. UNTIL APPROVED THE ENTIRE PARK WAS OPEN TO THIEVES. MATERIAL SHORTAGES DELAYED SOME REPAIR OPERATIONS.
OCEAN REORTS IS A WONDERFUL PLACE TO LIVE. A MAJORlTY OF RESIDENTS CONTRIBUTE IN A POSITIVE WAY TO OCEAN RESORTS, THE PURPOSE OF THIS LETTER IS TO PROVIDE SOME BACKGROUND ON HOW MANAGEMENT AND STAFF CONTRIBUTIONS HAVE PERMITTED US TO LIVE IN OCEAN RESORTS FOR AN EXTREMELY LOW COST.