Woman pulling a child on sled in DeLand , Florida 1890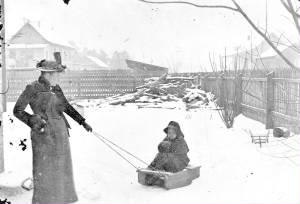 People posed on a trolley car in Tampa , Florida 1892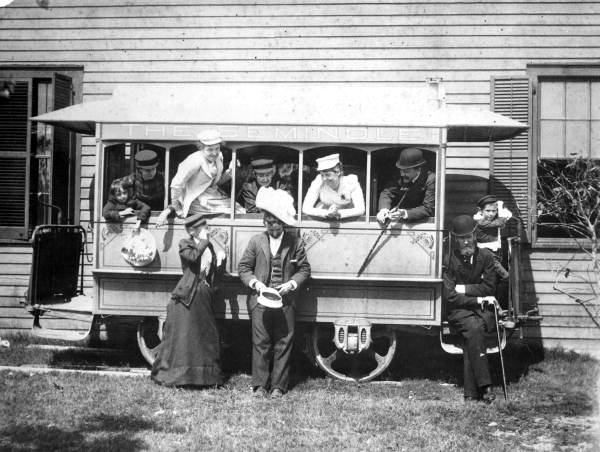 Young men with Penny-Farthing bicycles in Tallahassee , Florida 1900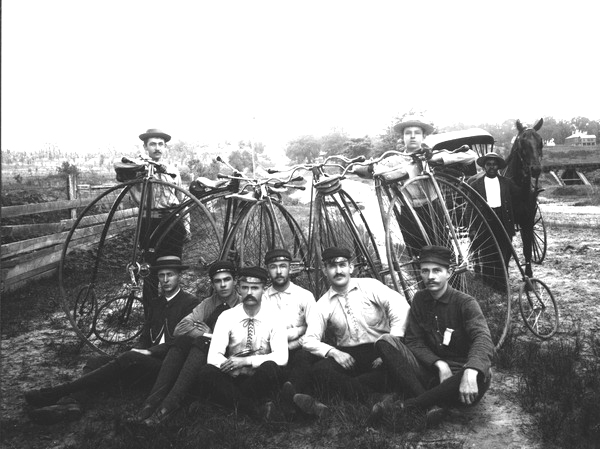 Cape Florida Lighthouse, Key Biscayne , Florida 1901
Young Cigar makers in Englehardt & Co. in Tampa , Florida 1909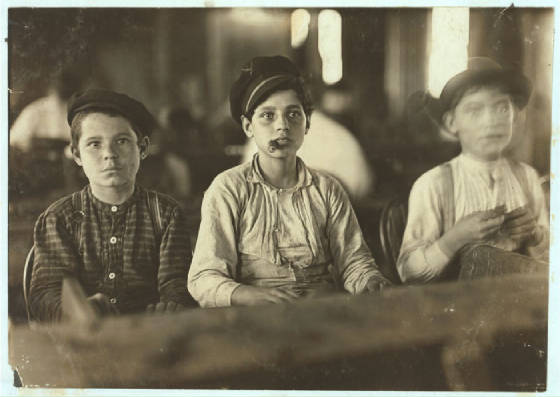 Casino Pool in Alcazar Hotel, St. Augustine , Florida 1905
This hotel, built by industrialist Henry Flagler , is now the Lightner Museum . Recent visitors will recognize this swimming area as the museum's restaurant. It's still a very beautiful space, but it must have really been something to see it filled with water.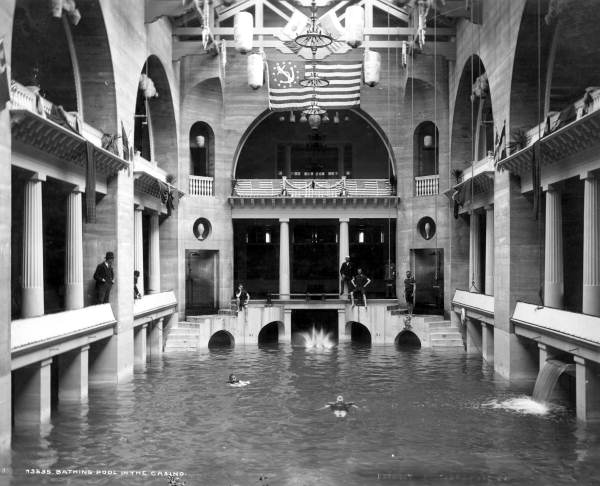 Jupiter Inlet Lighthouse, 1880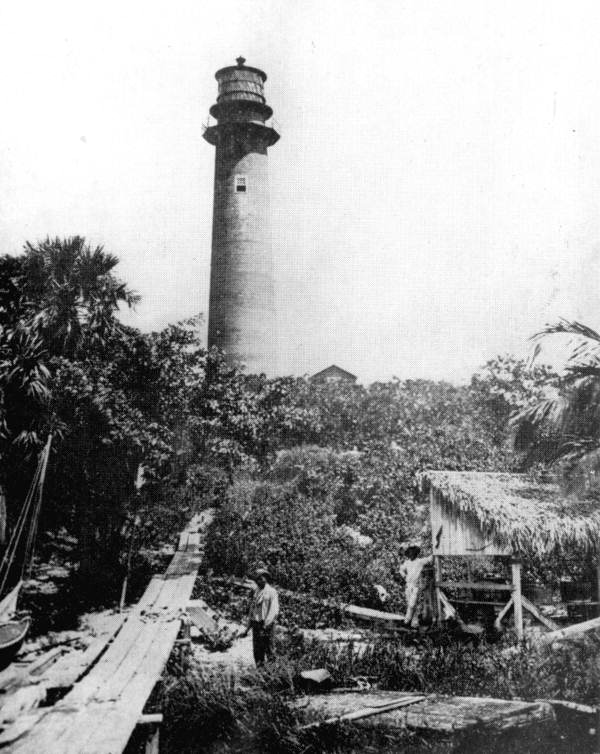 July 4th parade in Delray Beach , Florida , 1914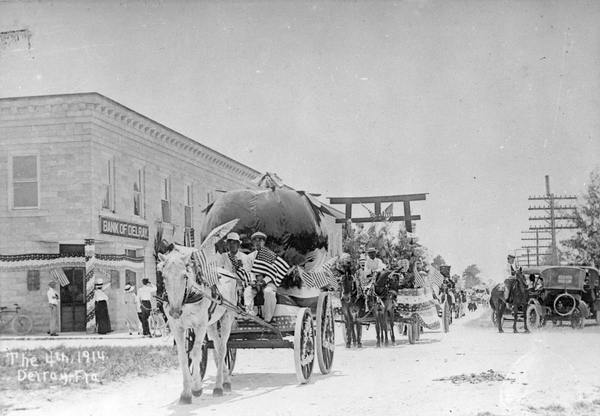 Family using a railroad car of the Tavares and Gulf Railroad as a home in Tavares, 1915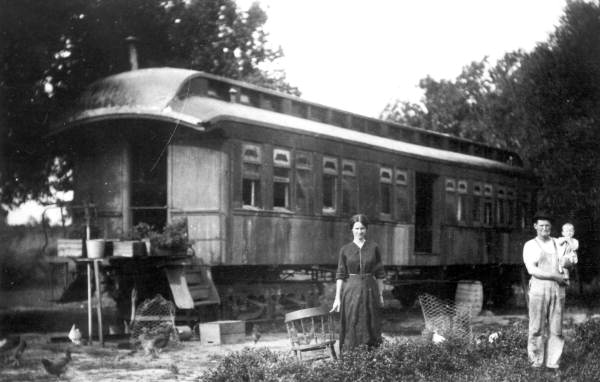 Band awaiting the arrival of President Grover Cleveland in Lakeland , Florida 1894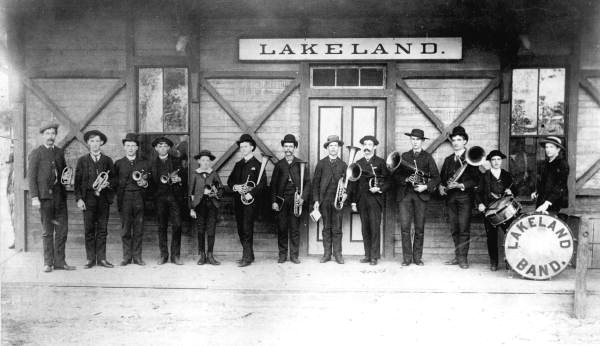 Lady in white reclining on the beach in Palm Beach , Florida1896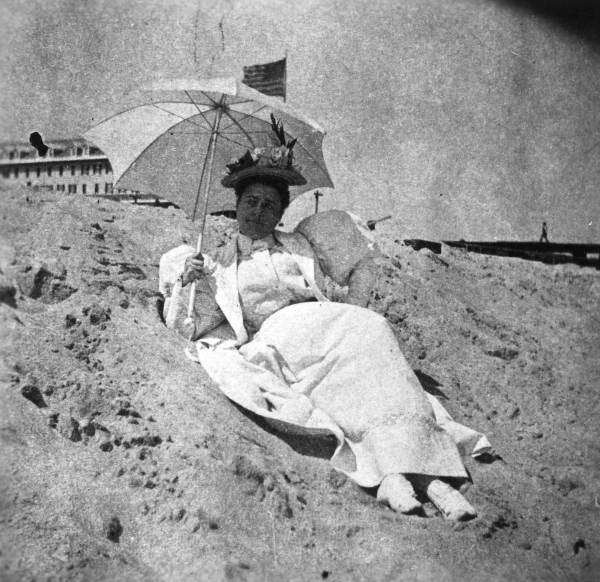 Bath House, White Springs , Florida 1912
The remnants of the bath house can still be visited at Stephen Foster Memorial State Park .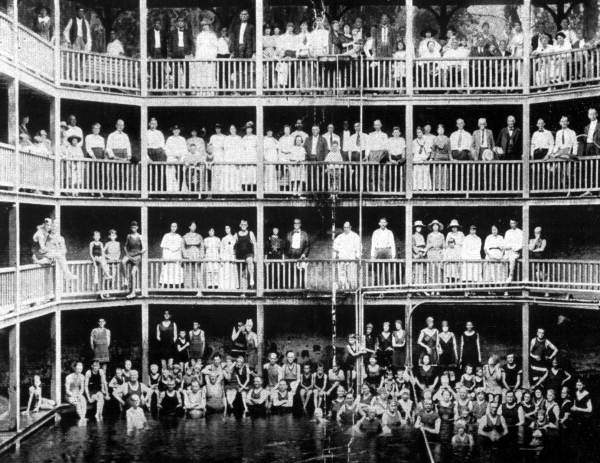 The Breakers Hotel on Fire, Palm Beach , Florida 1903
The Breakers Hotel is a famous hotel built by Henry Flagler . It opened in 1896 and was rebuilt after fires in 1903 and 1925.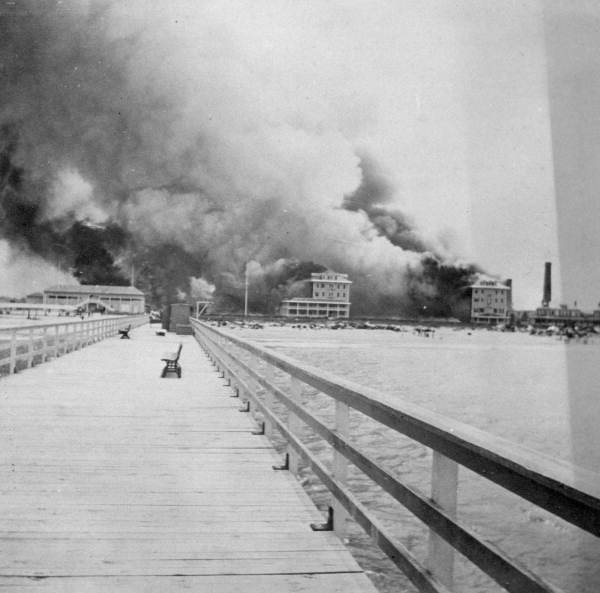 Sisters posed with a Bible, Jacksonville , Florida 1897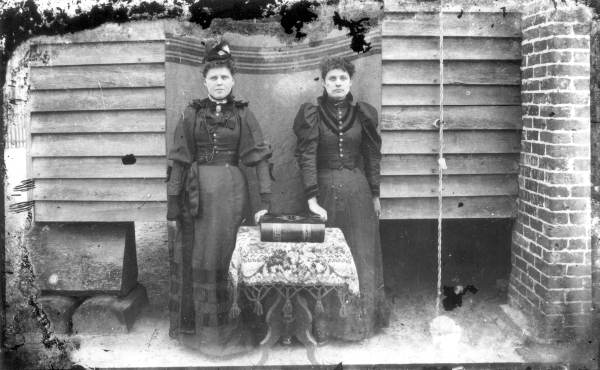 St. Augustine, Florida street scene, 1893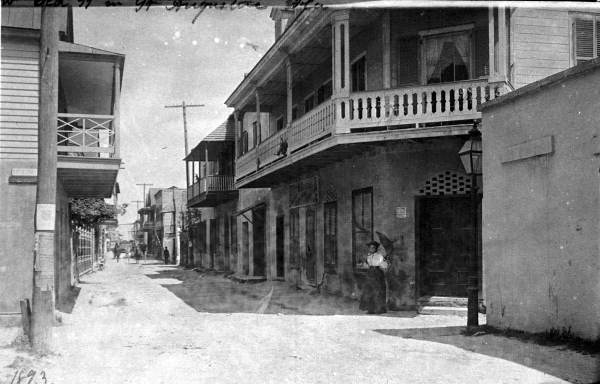 Women showing their ankles in Pensacola , Florida 1905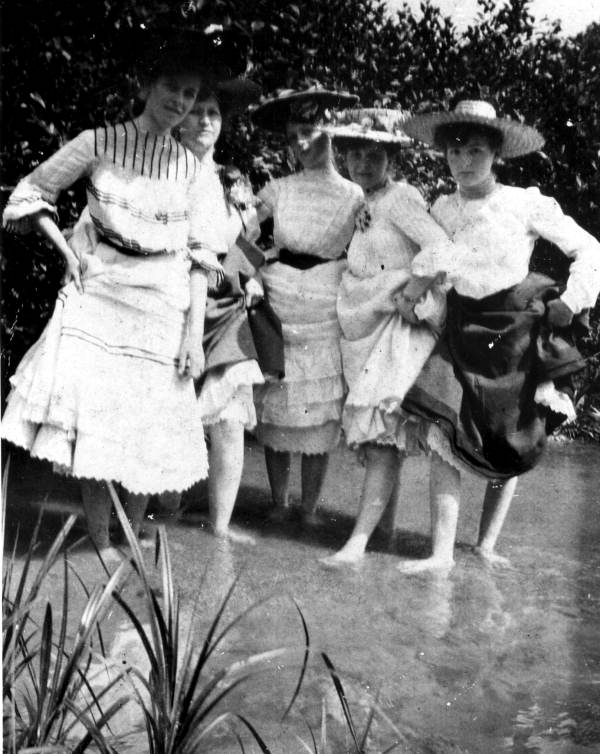 Railroad workers on a bridge in Lacoochee , Florida 1890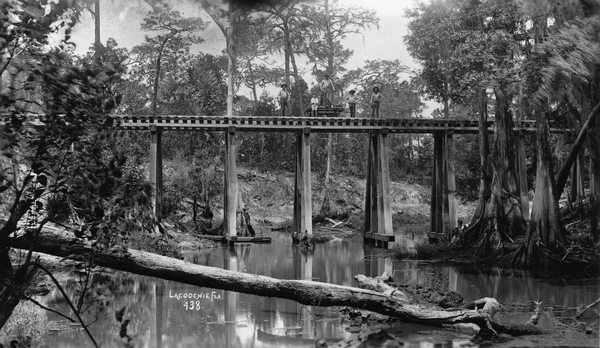 Florida orange pickers in a grove, 1910
Second annual Citrus Seminar: Gainesville , Florida 1911 The University of Florida was founded in 1853.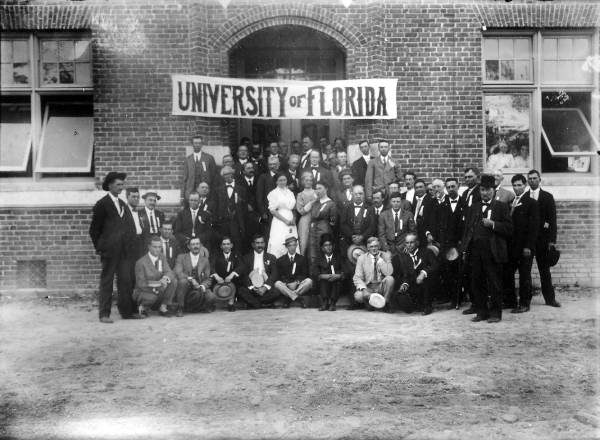 Woman with dog and rifle, 1915
State Library and Archives of Florida
The location wasn't given for this photo, but it's just too cool to leave out. By the way, most Floridians know not to try this at home. Moss is full of red bugs (Chiggers) that will make you itch like crazy.